Pleasures of Provence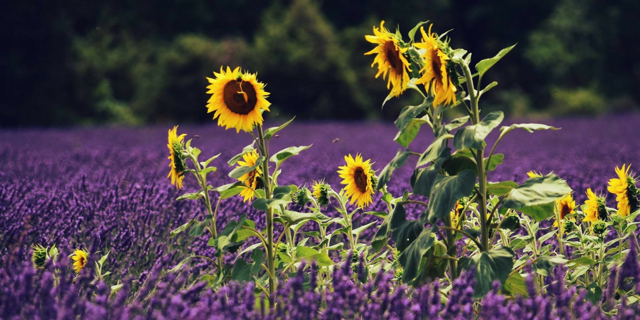 Immerse yourself in the cultural and culinary worlds of Provence, one of France's most storied destinations. Be a part of history while making memories in Provence. Prepare for your soul to be nourished and your mind to expand.
Seven amazing days, six blissful nights in Provence…..La vie est belle.

Your home base will be a stunning château nestled in the hills of Provence. Imagine cicadas singing as you wander through the garden. You'll take in the bluest sky and know immediately why so many artists have flocked here over the years. You'll wonder why you ever put up with less than magical before.
Imagine strolling through the cobble-stoned streets of French villages and the medieval walled villages of Provence. Stopping for a freshly baked baguette, enjoying people watching as you sip un café. Touring vineyards and tasting wines from their specific terroir.  Walking the magnificent Pope's Palace in Avignon where Popes and Kings alike have lived.
The South of France is a foodie paradise. Our food will be lovingly prepared. We'll have a private chef for meals at our home base, or we'll be sampling the area's freshest and most delicious offerings. Local wines and other seasonal offerings from Provence will be at your disposal.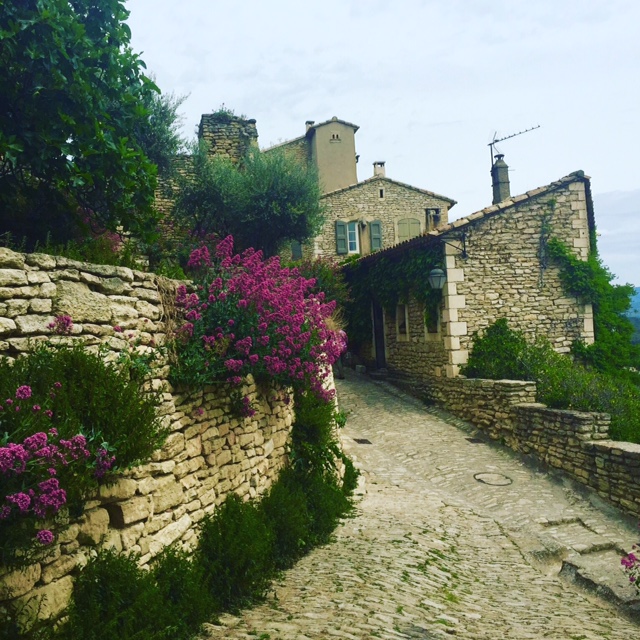 What's included? Travel and Transformation!
Your retreat payment includes three meals a day. Six nights accommodation in a gorgeous room. 
Plus…
All of the private tours and excursions. A car service to take you to and from the airport. A massage to help you relax fully into your getaway. Yoga on a grassy plateau. Time to meditate or daydream. Basically: everything but airfare and souvenirs.
And of course…
Life coaching, self-development, and well-being. I want to ensure that you leave the retreat feeling clear-headed, energized and calm, ready to set new goals and life practices once you return home. All you need to do is show up with an open heart and be ready for the time of your life.
Dates: Arrive Sunday, September 1, 2019
Depart Saturday, September 7, 2019
Mornings:
Breakfast. Yoga and/or meditation to help you set an intention for the day. Or use the time to journal, daydream, and let your heart soar with the beauty surrounding you.
A workshop on the topic of the day: clarifying your purpose through values, setting goals, saying "no," dealing with fear and resistance, or clearing distractions—for starters.
Afternoons:
Private guided tours of medieval walled villages around Provence, the Pope's Palace, or a trip to an open-air market. Plus independent time for writing, reflecting, and exploring the grounds surrounding our retreat venue. Down time is essential for reflecting, absorbing, and learning. And you'll want time to enjoy the splendor of the château.
Evenings:
Dinner prepared by an onsite chef, lively conversation and laughter into the night! We'll have a special soirée our last evening together.
***********
Your retreat price of $6400 includes everything you need to have the perfect pampered Provence getaway–everything but your souvenirs! Just make your airfare reservation into the Marseille airport. (You can also fly into Paris and take the TGV to Avignon.) Your private driver will take you to the château.
Payment in full is $6080 (a 5% bonus!). Your deposit of $800 holds your space. Then make either four monthly payments of $1400, or three payments of $1866 (balance must be paid in full by August 1, 2019). *
Questions? Email me at drema@dremadial.com or schedule some time for us to talk here.
*Please note: I do not offer refunds for retreat deposits. Why? Because people let fear get the best of them and start thinking about all the 'reasons' they shouldn't take time for themselves. Instead of cancelling, how about this? Clear your calendar. Claim this time. Make it happen. Show up for yourself and for the life that you want.